About Scena
SCENA was born of a desire to offer a Mediterranean inspired experience with our warm, open wood-fired brick oven, our expertly crafted wine and cocktail list, fresh ingredients, and exceptional guest experience.
Opened in downtown Darien in September 2010, the Siguenza family of JS Restaurant Group, teamed up to create an inviting atmosphere and unforgettable experience. The interior is sophisticated with hand-welded steel and glass wine cases that line the walls, and rich colors of cream and walnut. Scena is a "scene" set for creative cuisine curated by Executive Chef, Gustave Christman III. His attention to detail and balanced flavors make for a sensational meal for all the senses, combined with an exceptional reputation for customer service.
Come out to Scena, located in the heart of downtown Darien along the historic Post Road at 1077 Post Road, in Darien. Scena is easily accessible from New York City via the Darien station on the New Haven line on Metro North, or via car exit 11 off I-95.
Chef Owner: Nube Siguenza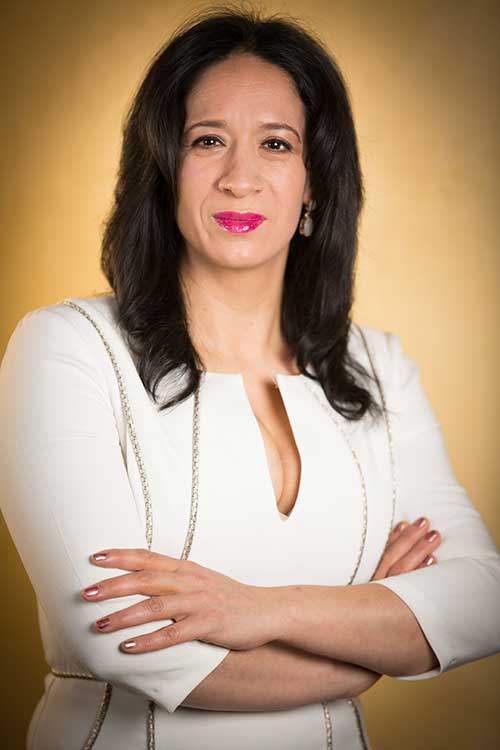 Nube Siguenza began her career in the United States as a pastry chef. While growing up in Ecuador, family and friends appreciated her talent and knowledge of cooking. She was known for creating dishes with unexpected flavors.
Her love and passion for cooking led her to pursue a career as a Chef. Nube began studying with several top chefs in New York and Connecticut, and taking classes at the Culinary Institute of America in Hyde Park, New York. It was there that she developed her innate talent for pairing new and flavorful accompaniments and side dishes to enliven traditional Italian old world foods.
In 2004, she teamed with brothers, Vicente & Kleber Siguenza to open Cava Wine Bar & Restaurant. While at Cava, Nube has transformed the ordinary classic Italian fare into a truly remarkable food experience that brings her patrons coming back for more.
Executive Chef: Gustave Christman III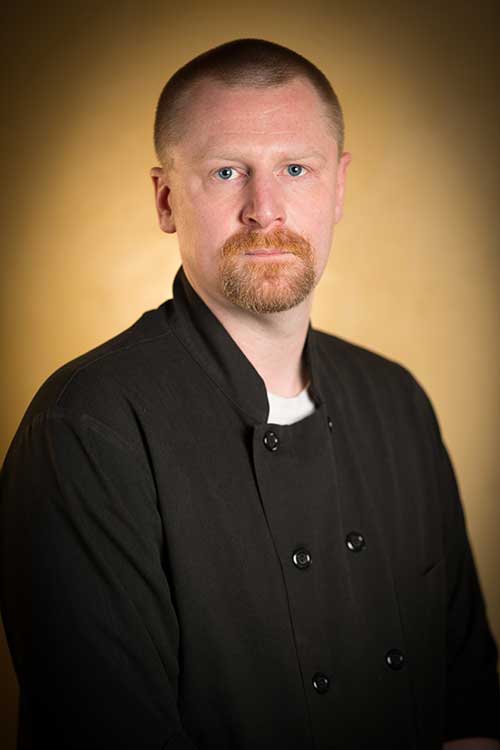 Gustave Christman III began his relationship with food and love of cooking with his great- grandmother in upstate New York on his family farm. He cooked what he harvested from forest, field and garden; farm-raised meat was the custom.
Gustave received his Associate of Occupational Studies in Culinary Arts at the New England Culinary Institute in 2001, he then continued at NECI Commons perfecting his skills as a teacher's assistant. December of 2003 brought him a new opportunity working as a line cook at Todd English's Olives in the new W, New York Union Square Hotel. Gustave quickly moved up from line cook to banquet sous chef. By September, Gustave became Banquet Chef and then Executive Sous Chef and Banquet Chef.
While at the W Union Square, Gustave worked closely with Todd English Enterprises on projects such as HSN, filming cooking demonstrations for Good Morning America, Fox Business, the Today Show and PBS. While at the W, he also catered Charity events at the Tavern on the Green, Lincoln Center Benefits, and Harvest in The Square, as well as James Beard Foundation events, and My Fair Wedding with David Tutera. In March of 2013, we proudly welcomed our newest addition to Harvest Wine Bar and Restaurant.